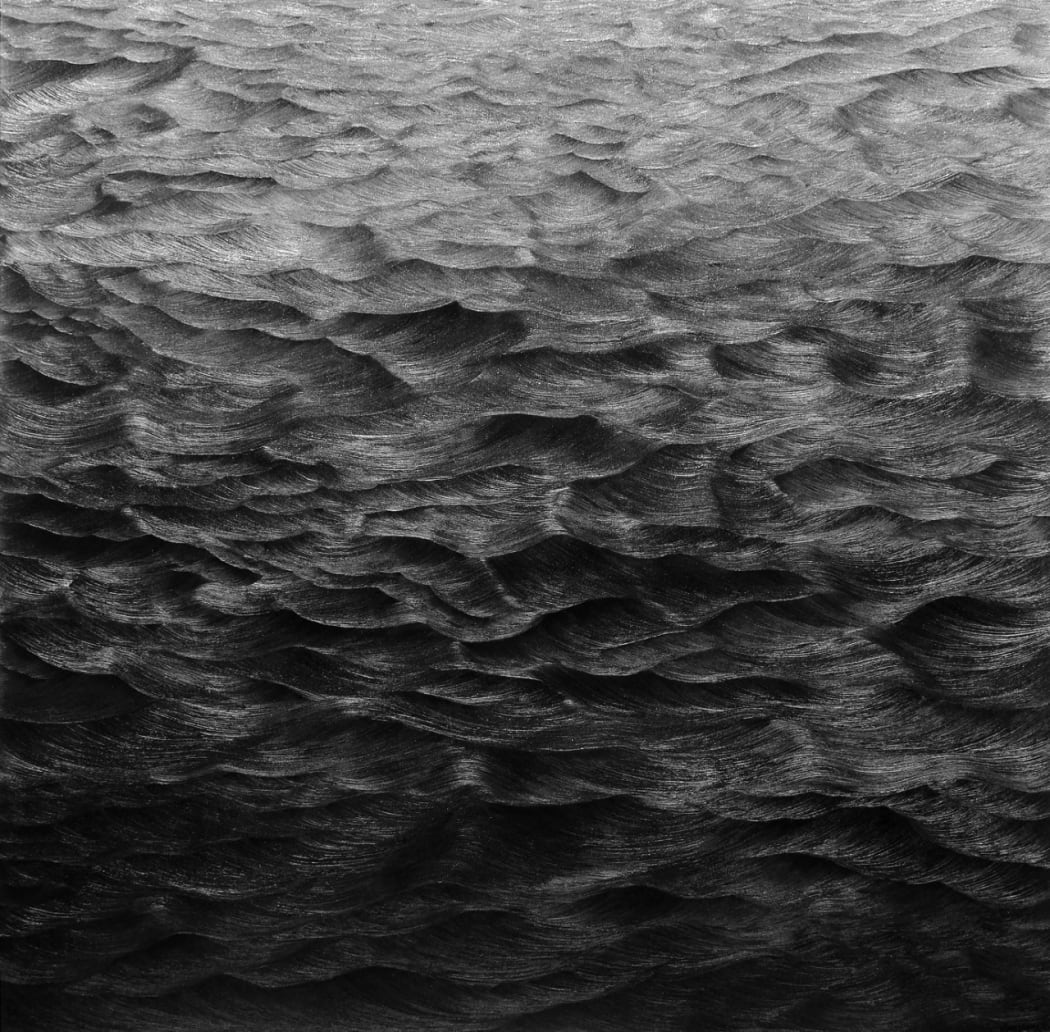 Karen Gunderson was born in Racine, Wisconsin. She earned her MA of Fine Arts from the University of Iowa and has since received many honors and awards, including a Lorenzo Magnifico Prize in Painting at the 2001 Florence Biennale, Italy. Significant solo exhibitions include: the Charles A. Wustum Art Museum, Wisconsin, 1985; Brattleborough Museum Art Center, 2002; Circulo de Bellas Artes, Madrid, 2004; Museum of Gdansk, 2009 and Bahrain National Museum, 2010. Her paintings were included in the ART in Embassies US program in Togo, West Africa 2000 and in Manama, Bahrain, 2010. Gunderson's work was exhibited in Belgium in 2016, curated by Barbara Rose.
Beginning in the 1980s, Gunderson developed her own style and language of painting in which she applies black oil paint with innovative brush strokes. She uses five different hues of black and by scoring the surface to create impasto she manipulates the reflections of light to generates extraordinary effects - in her sea paintings, for example, the viewer experiences an illusion of movement in the waves and clouds as they walk around the canvas. One could accurately describe her medium as 'light on oil paint on canvas'.
"In essence Gunderson directs the reflection of light, controlling the physics of illumination and transforming the painting's shimmer of glistening black, creating the image out of pure light."
- Mark Daniel Cohen.