JEAN LAMBERT-RUCKI, La Foule, 1923-25
This week we are featuring a major bronze sculpture by Jean Lambert-Rucki titled La Foule, was executed between 1923 and 1925. It embodies some of the main aesthetic principles of an early Art Deco style with its monochromatic color and cubist-inspired form and simplified facial features. The bronze was cast posthumously and is being offered on behalf of a private collector and is one of the artist's most important works; he rarely created bronze sculptures with more than one figure. The plaster version is illustrated in the book on the artist, 'Jean Lambert-Ruchi', by Jacques De Vos, Marc-André Ruan and Jean-Pierre Tortil, Paris 1988.
La Foule can be seen as a natural transition between Art Deco's small decorative salon sculpture and monumental public sculptures. With its 5 figures and being in bronze 42 inches high (plus a beautiful wooden base) it is an exceptional work of art with a substantial presence. It also has a somewhat playful element with the interplay of the close-knit figures led by the gentleman with a top hat; note in particular how the last two figures interconnect lovingly. It is also a very stylish work and in some of the facial figures one can see influences from African art which later became such a passion for Lambert-Rucki.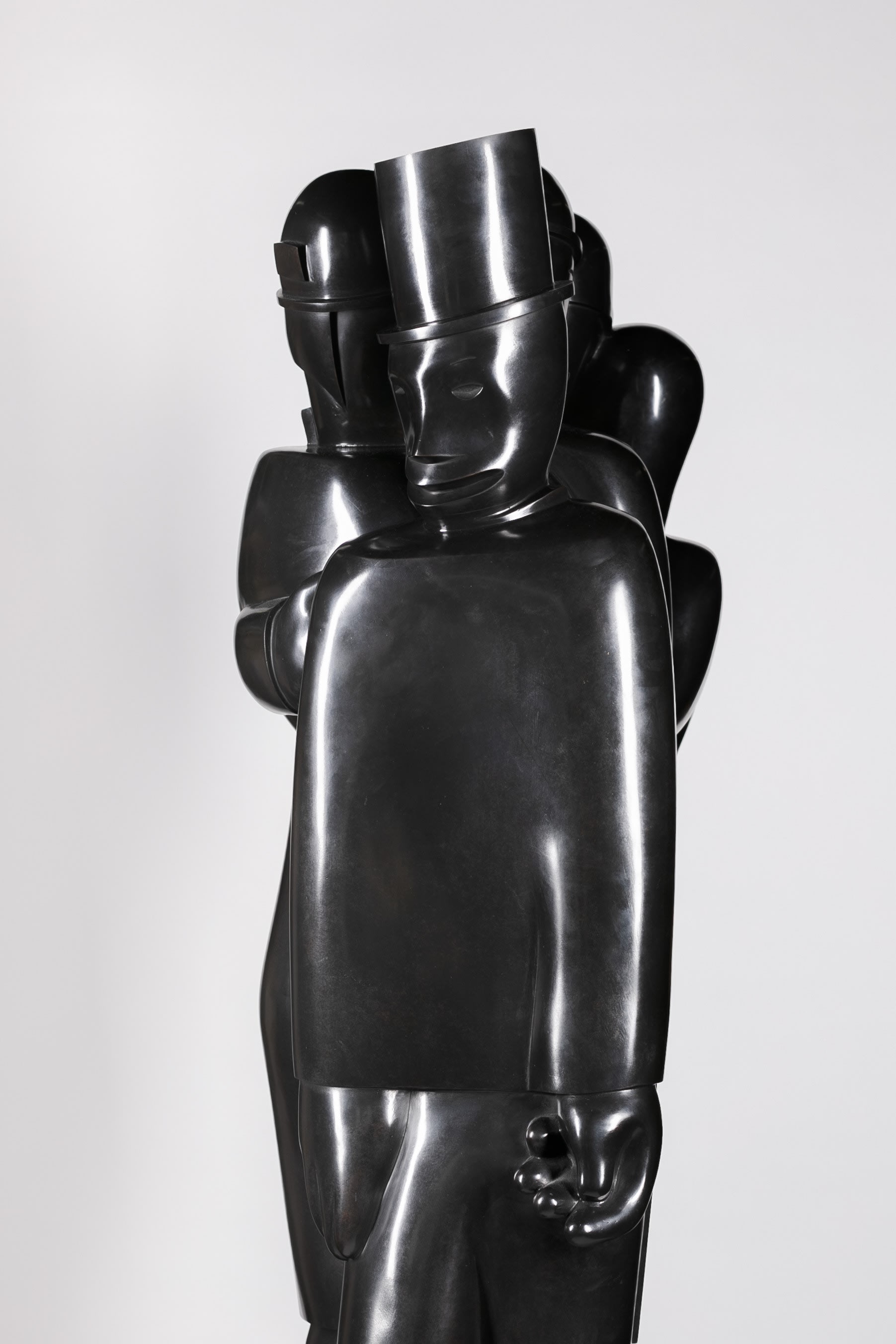 La Foule, detail.
Jean Lambert-Rucki is a favorite artist of Waterhouse & Dodd – we have sold a number of his paintings but until now no sculptures. He was a Polish avant-garde painter, sculptor and graphic artist who moved to Paris in 1911 and later became a French citizen. The celebrated artist Moise Kisling, a childhood friend from Poland, introduced Lambert-Rucki to the Parisian avant-garde, notably Soutine, Foujita and Modigliani (who advised Lambert-Rucki to concentrate on sculpture and whose studio he briefly shared). He began exhibiting at the 1913 Salon d'Automne in Paris, and from 1919 was represented by both Leonce Rosenberg at the Galerie de l'Effort Moderne and the art dealer Paul Guillaume. Lambert-Rucki showed at many important Parisian exhibitions, and over the years worked in diverse styles and media.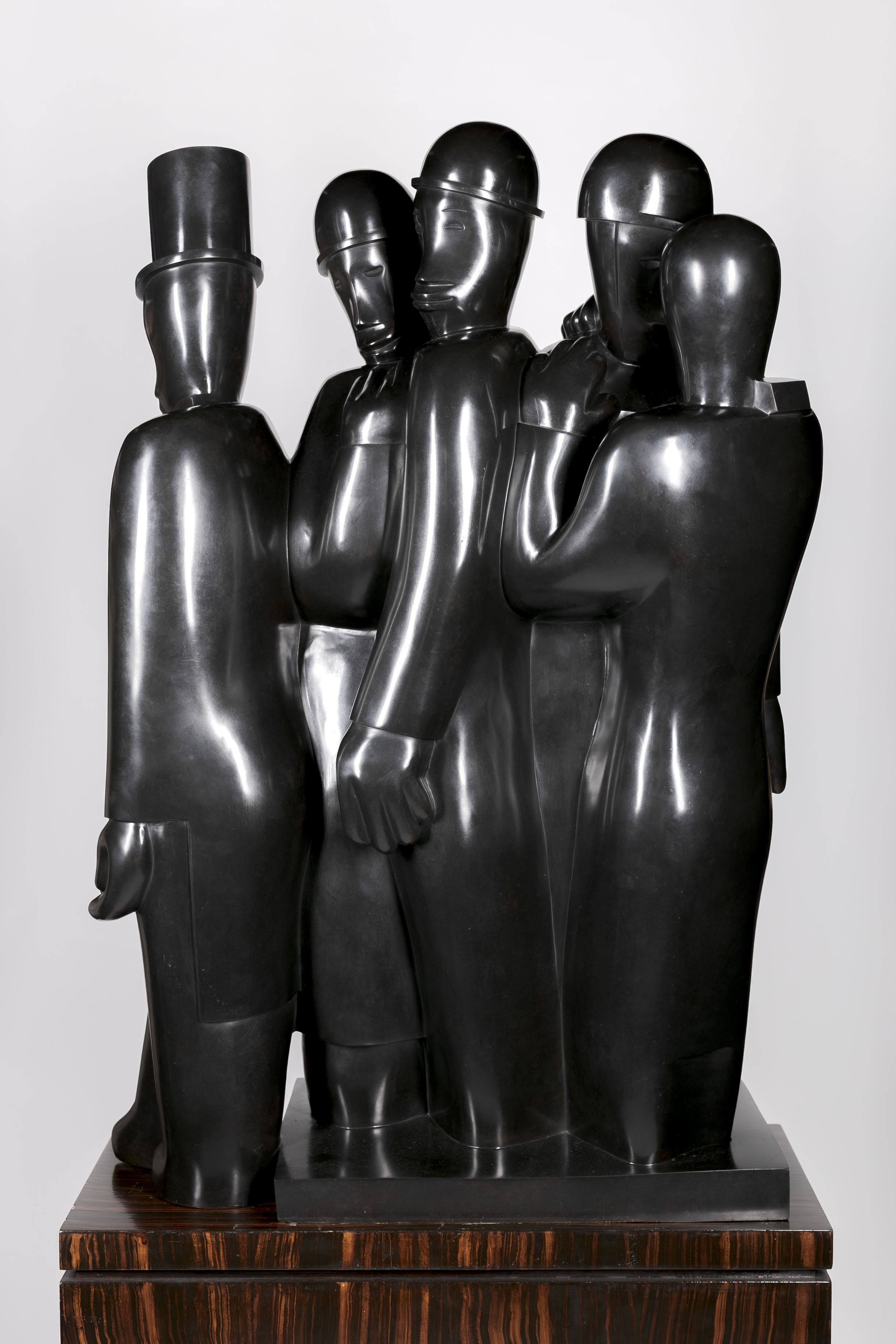 La Foule, side view.
In his paintings, he favored a stylized form with flattened space, often using silhouettes. He rarely created bronze sculptures after 1930, favoring more organic materials such as clay and wood. His top price at auction is $284,000, for a painted work on panel.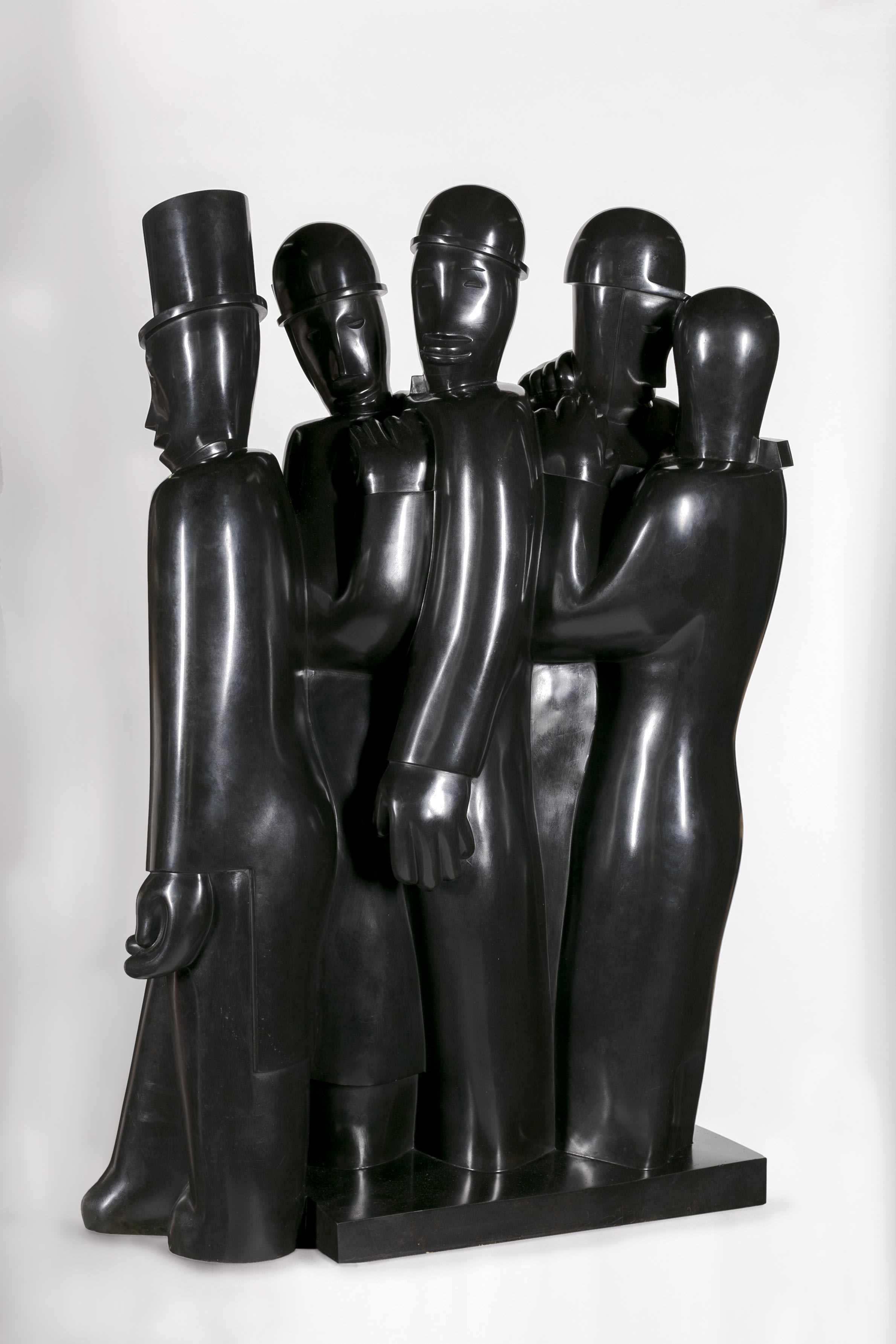 JEAN LAMBERT-RUCKI (1888-1967)
La Foule, 1923-25
Stamped with foundry mark De Royaume
Bronze with black patina
Height 42 1/2 in (Height 108 cm)
Edition 7/8
April 12, 2021