In an exhibition of twenty oil paintings at their gallery on Savile Row, Waterhouse & Dodd trace the artistic trajectory of Jon Schueler (1916 - 1992), American Abstract Expressionist painter. From pupil of Clyfford Still in California, and friend and associate of Joan Mitchell, Mark Rothko, Franz Kline, Willem de Kooning and Helen Frankenthaler in New York in the 1950s, Schueler became a talented painter who found fresh air and renewed inspiration in the remote West Highlands of Scotland. 'Coming up for air' was how himself described his escape to the Scotland he had dreamed about since World War II.
The gallery will be open Monday - Friday, 9:30am - 6pm
Special Openings on Saturday 1st October, 11am - 4pm; Thursday 13th October, 6 - 8pm; Saturday 15th October, 11am - 4pm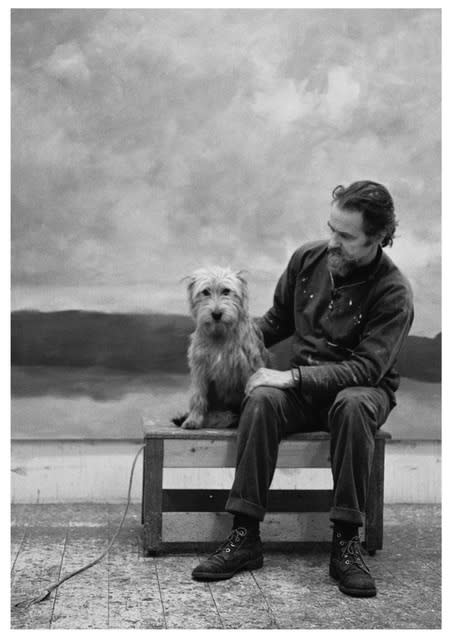 To coincide with this exhibition, Diana Ewer has curated a suite of Schueler's Scottish paintings at The Caledonian Club in nearby Belgravia (9 Halkin Street, London SW1X 7DR). Painted at Mallaig on the Sound of Sleat in the 1970s and 1980s, they show how effectively Scotland healed many of the demons from which Schueler sought to escape: his difficult childhood, the guilt and anguish of his personal life, and above all the distressing flashbacks from the war years when, as navigator in a US Air Force bomber, he emerged as one of only two survivors from the original crew by the time he was discharged on medical grounds in 1944.
Viewing at The Caledonian Club is by appointment only. Please contact diana@dianaewer.com or jonathan@waterhousedodd.com to book
The exhibition will run from 29th September - 4th November