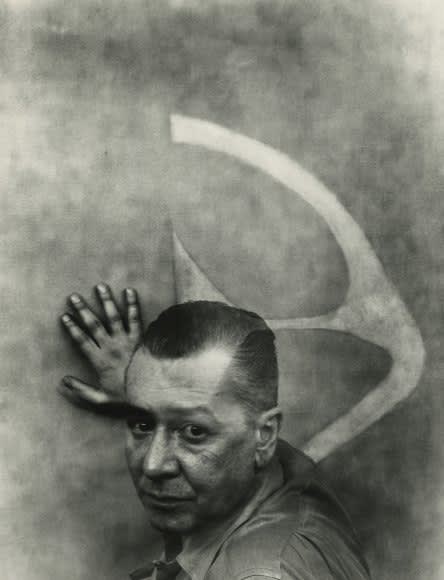 "It is the mysterious that I love in painting. It is the stillness and the silence. I want my pictures to take effect very slowly, to obsess and to haunt." – William Baziotes
Waterhouse & Dodd is pleased to bring into spotlight William Baziotes by selecting him as our Artist of the Month for September. Part of the progressive New York art scene in the 1940s and 1950s, Baziotes certainly deserves more of the acknowledgment given to his friends and counterparts such as Gottlieb and Masson, though perhaps not as much as other artistic colleagues such as Rothko and Motherwell. While his artworks do not strictly belong to any particular movement or style, floating between Surrealism, Color Field, and Abstract Expressionism, Baziotes made a great impact on the artists of his circle and of following generations.

William Baziotes was born on June 11, 1912, in Pittsburgh, to parents of Greek origin. He grew up in Pennsylvania, where he worked at the Case Glass company from 1931 to 1933, specializing in stained glass for churches, which may have affected the mysterious and translucent painted environments in his later canvases. During his evening sketch classes he met the poet Byron Vazakas, who became a lifelong friend. Vazakas introduced Baziotes to the work of Charles Baudelaire and the Symbolist poets, which also left a significant imprint on his art. In 1931, Baziotes saw the Henri Matisse exhibition at the MoMA that deeply influenced him, and in 1933 he moved to New York to study painting at the National Academy of Design.
In 1936, he exhibited for the first time in a group show at the Municipal Art Gallery and was employed by the Works Progress Administration Federal Art Project as an art teacher at the Queens Museum of Art. Baziotes met the Surrealist émigrés who came to New York in the late 1930s and early 1940s, and by 1940 knew Jimmy Ernst, Matta, and Gordon Onslow-Ford. In 1941, Matta introduced Baziotes to Robert Motherwell, with whom he formed a close friendship. In 1942, André Masson invited Baziotes to participate with Motherwell, David Hare, and others in First Papers of Surrealism at the Whitelaw Reid Mansion. After this, he became friends with many artists in the emerging Abstract Expressionist group at this time. While stylistically Baziotes remained somewhat apart from the main Abstract Expressionists, he exerted a tremendous and shaping influence on many painters at the time. He was one of the first New York artists to actively experiment with automatic drawing and other Surrealist techniques, and he created forums for debate that were central to the New York scene in the 1940s.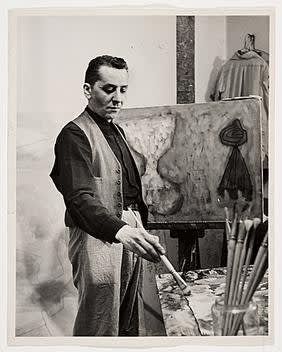 His first solo exhibition was at Peggy Guggenheim's Art of This Century Gallery in 1944. With David Hare, Robert Motherwell, and Mark Rothko, Baziotes founded the Subjects of the Artist School in New York in 1948. During the last ten years of his life he taught art at the Brooklyn Museum Art School, People's Art Center, the Museum of Modern Art, and at the City University of New York, Hunter College and New York University. Baziotes and his wife Ethel, whom he married in 1941, lived in the Morningside Heights area of northern Manhattan until his death in June 1963, five days before his 51st birthday.

Though he is considered an Abstract Expressionist, Baziotes's work remained outside the dominant aspects of the movement. His paintings are in many ways more closely aligned with the early Surrealist works of Mark Rothko, Adolph Gottlieb, and Robert Motherwell. Baziotes believed that the artist's spirit was far more important than his subject matter and allowed the image to "reveal itself" on the canvas as he painted. The Surrealist interest in the psychic and subconscious dimension manifested itself in the odd, lyrical forms that populate Baziotes's paintings, with the Spanish painter Joan Miró being a particular inspiration. Influenced by Cubism in its emphasis on structure and by Surrealism in its emphasis on automatism and the unconscious, Baziotes' works often develop around biomorphic shapes reminiscent of marine-life forms. He said: "I consider my painting finished when my eyes go to a particular spot on the canvas. But if I put the picture away about thirty feet on the wall and the movements keep returning to me and the eye seems to be responding to something living, then it is finished."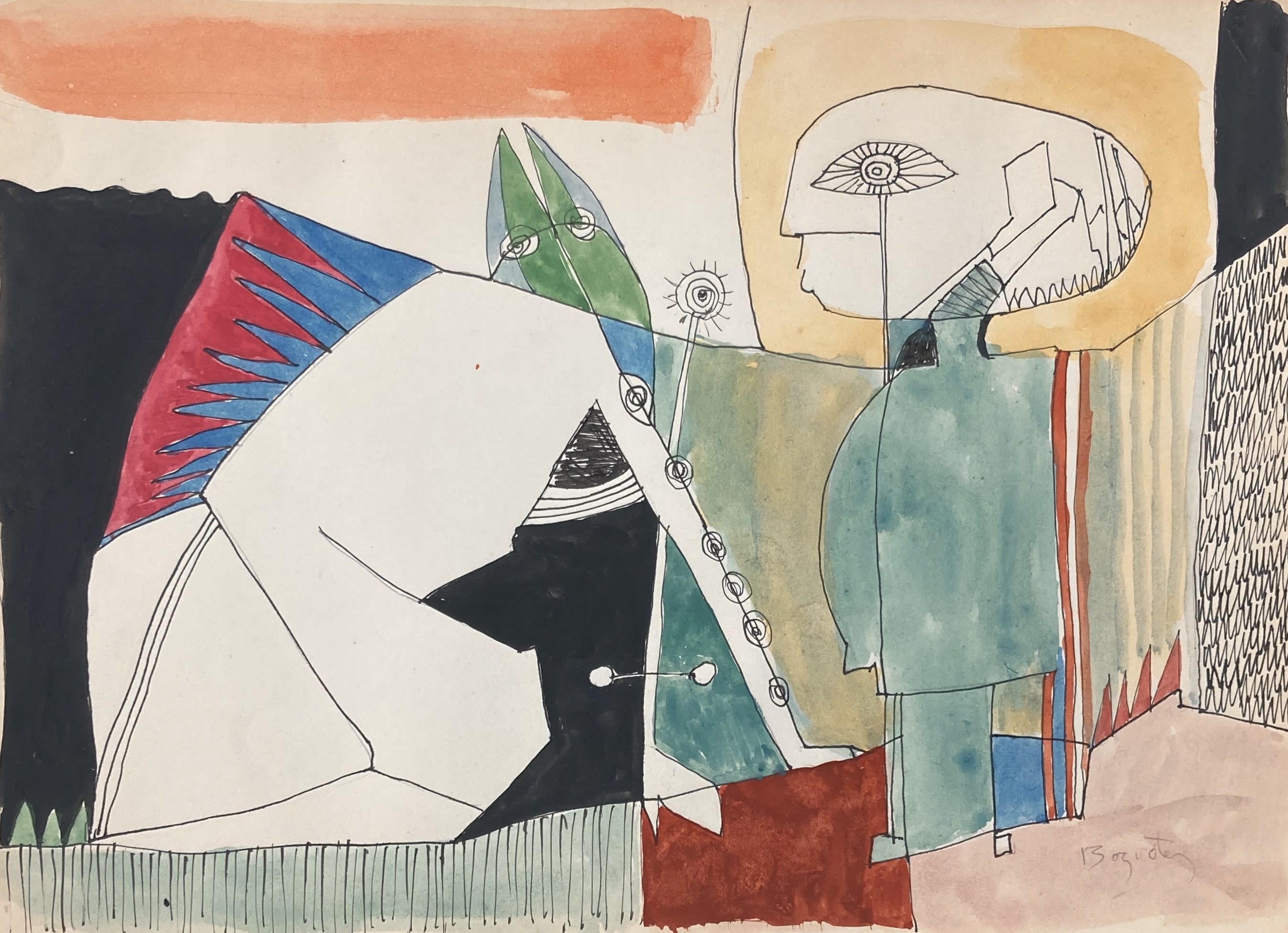 William Baziotes (American, 1912-1963)
Study for Fallen Angel, circa 1947-48
Signed lower right
Watercolor, ink and pencil on paper
7 1/2 x 12 in / 19 x 28 cm
One of our latest acquisitions, Study for Fallen Angel is an exceptional early work by Baziotes, executed circa 1947-48. As in the majority of Baziotes' oeuvre, this work on paper revokes a number of influences. The comparison can be drawn to Cubist masterpieces, such as Picasso's Guernica, and his drawings from the 30s. This Study has also a lot in common with Surrealist drawings, and especially with collectively assembled images known as Exquisite Corpse. We are still exploring the subject matter of this composition, which may be linked to the poems of Charles Baudelaire, whose work greatly inspired the young William Baziotes. The present work will be soon available for viewing by appointment at our New York gallery.