The child of a French mother and English father, Ryder was born in London and spent her summers in the south of France. Art was always her ambition and she enrolled in the Royal Academy Schools aged 18, the youngest student after J.M.W. Turner ever to be admitted. Her work has followed a personal and organic trajectory, growing in ambition and scale along with her own technical ability. Her unique materials add a layer of intrigue, with twisted wire, wet plaster and sawdust joining old machine parts and bits of scavenged children's toys in exquisitely textured sculptures. Ryder's work has been the subject of numerous solo exhibitions globally since the late 1980s, as well as the notable additions to many public and corporate collections.
Ryder's work has been the subject of numerous solo exhibitions in the USA, UK, Europe and Canada since the late 1980s, including shows at Berkeley Square Gallery, London; Cartwright Hall Art Gallery, Bradford; Frederick Meijer Gardens & Sculpture Park, Grand Rapids; Galerie de Bellefeuille, Montreal; Newport City Museum & Art Gallery; Odapark, Venray, Netherlands; Salisbury Cathedral; Victoria Art Gallery, Bath; and Yorkshire Sculpture Park. Public and corporate collections that hold her work include Barings Bank; Cheltenham Art Gallery & Museum; De Beers Collection; The National Trust; The Private Bank and Trust Company Ltd; Robert and Mary Montgomery Armory Arts Center, Palm Beach; and Victoria Art Gallery, Bath. Large-scale works by Sophie Ryder were exhibited at the Ann Norton Sculpture Gardens in West Palm Beach in Spring, 2017.
Our gallery offers a selection of sculptures by Sophie, including smaller bronze maquettes, full-size bronzes and wire wall hangings.
To see more of Sophie's work, please visit her Artist page here.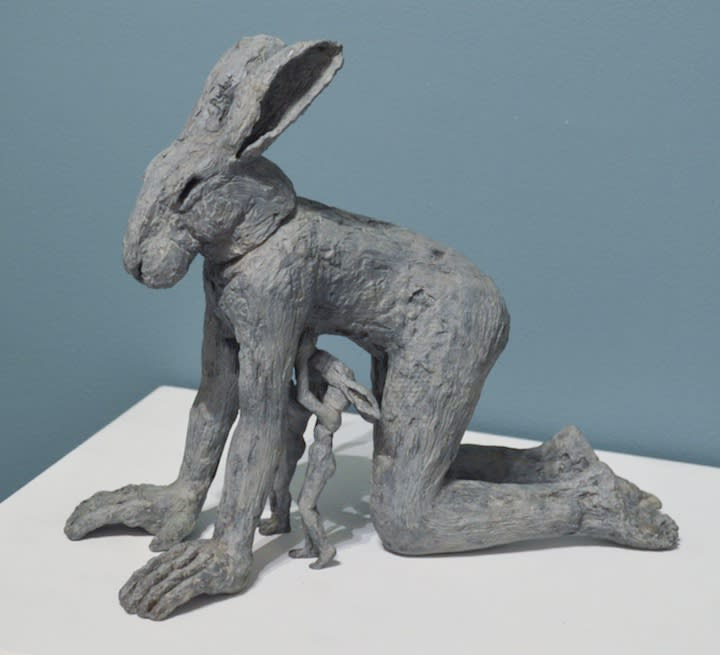 Feeding, 2009,
Bronze, Edition of 9
5 x 13 x 10.5 in / 13 x 33 x 27 cm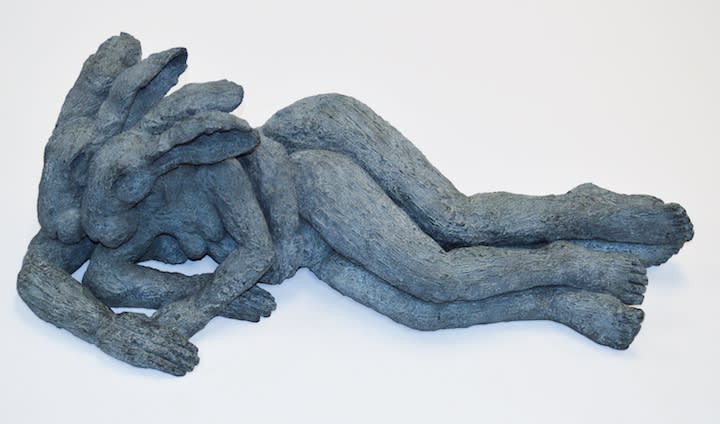 Reclining Lady Hares (Mother & Child), 2003
Bronze, Edition of 9
11 x 34 x 11 in / 28 x 86 x 28 cm